Have you implemented or re-implemented safety plans for your practice in 2022 for COVID-19?
Effective January 7, 2022, BC announced that businesses are once again required to implement (or re-implement) COVID Safety Plans. Businesses will need to ensure that they have a valid written policy addressing COVID and that they are properly observing COVID-19 protocols in their workplace.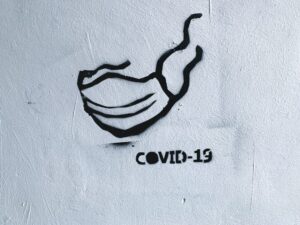 It's important for employers to review their internal procedures to ensure they meet the requirements – WorkSafe BC has created a checklist to help. Some of the requirements include occupancy signs, barriers between employees or patients and having written Safety Plans.
If you are looking for support on how to write a Safety Plan or amend your previous version, contact our Founder, Sandra Reder to coordinate support.
Subscribe to our free newsletter.
February – an ideal time to revisit your New Year's Resolutions and focus on finding out what you love and how you can do more of it. If you feel like you are languishing or need a boost then maybe identifying what you love to do may help to reenergize you, your life and your work. Wouldn't it be great if we could spend more of our working lives doing more of what we love and still contribute? Well, the good news is that you can.